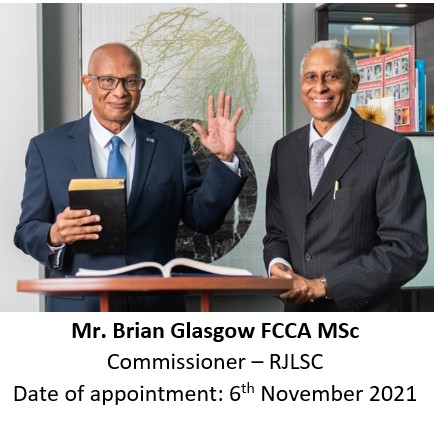 One of two persons from civil society nominated jointly by the Secretary-General of the Caribbean Community and the Director General of the OECS for a period of three years following consultations with regional non-governmental organizations, St. Vincent and the Grenadines – [Article V.1 (e)]
Mr. Brian A Glasgow, an independent financial services provider, is a retired partner of KPMG in Barbados and the Eastern Caribbean with over 30 years' experience in assurance and financial advisory services, as well as with the private sector in financial management and corporate secretarial matters. He is a Fellow of the Association of Chartered Certified Accountants, and a Certified Public Accountant. He is also a Chartered Director and holds a Master of Science degree in Accounting and Finance from the University of Northampton in the UK.
He is currently the Honorary Counsel for Sweden in St. Vincent and the Grenadines, Chairman of the Fiscal Responsibility Mechanism of St. Vincent and the Grenadines, Deputy Chairman of the National Accreditation Board, and a Past President of the Chamber of Industry and Commerce.