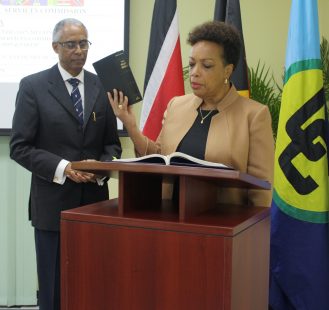 Ms. E. Ann Henry QC
Commissioner, RJLSC
One of two persons nominated jointly by the Organisation of the Commonwealth Caribbean Bar Association (OCCBA) and the Organisation of Eastern Caribbean States (OECS) Bar Associations, Antigua and Barbuda – [Article V.1 (b)]
Biography
Ms. E. Ann Henry QC qualified as an Attorney-at-Law in 1981 and is admitted to practice in Antigua and Barbuda, the British Virgin Islands, Montserrat and Anguilla.
Ms. Henry, who was appointed as one of Her Majesty's Counsel in 2012 has been engaged in private practice in Antigua and Barbuda since 1983 and is the managing partner in the Firm of Henry & Burnette.
She served as Chairman of the Council of Legal Education between 2007 and 2010.
Ms. Henry has acted as a Judge of the Industrial Court of Antigua and Barbuda. She has also acted as a High Court Judge and more recently as a Justice of Appeal of the Eastern Caribbean Supreme Court.