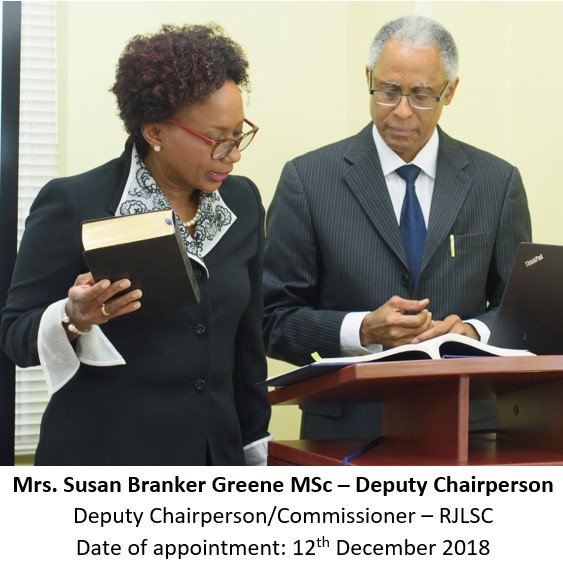 One of two persons from civil society nominated jointly by the Secretary-General of the Caribbean Community and the Director General of the OECS for a period of three years following consultations with regional non-governmental organizations, Barbados – [Article V.1 (e)] 
Mrs. Susan Branker Greene has over 20 years' experience in leadership and management positions. Her rich professional experience spans the public, private and NGO sectors, including serving as a Senior Business Development Officer at the Ministry of Industry, Commerce and Business Development in Barbados, Regional Director for the Caribbean Management Development Association and Regional Programme Director at the Caribbean Centre for Development Administration's Caribbean Support Initiative Programme Management Unit.
Mrs. Branker Greene, a British Chevening Scholar, holds a Master of Science in International Relations from the University of Southampton in the UK and a Bachelor of Science degree from the University of the West Indies (UWI), Cave Hill Campus.